M&A activity in North America has picked up amid the global pandemic, validating earlier claims that this would be a V-shaped recovery. Completed transactions increased by a whopping 23.5% in Q3 compared to the second quarter. This marks the first quarter of increased deal value and counts since Q4 2019.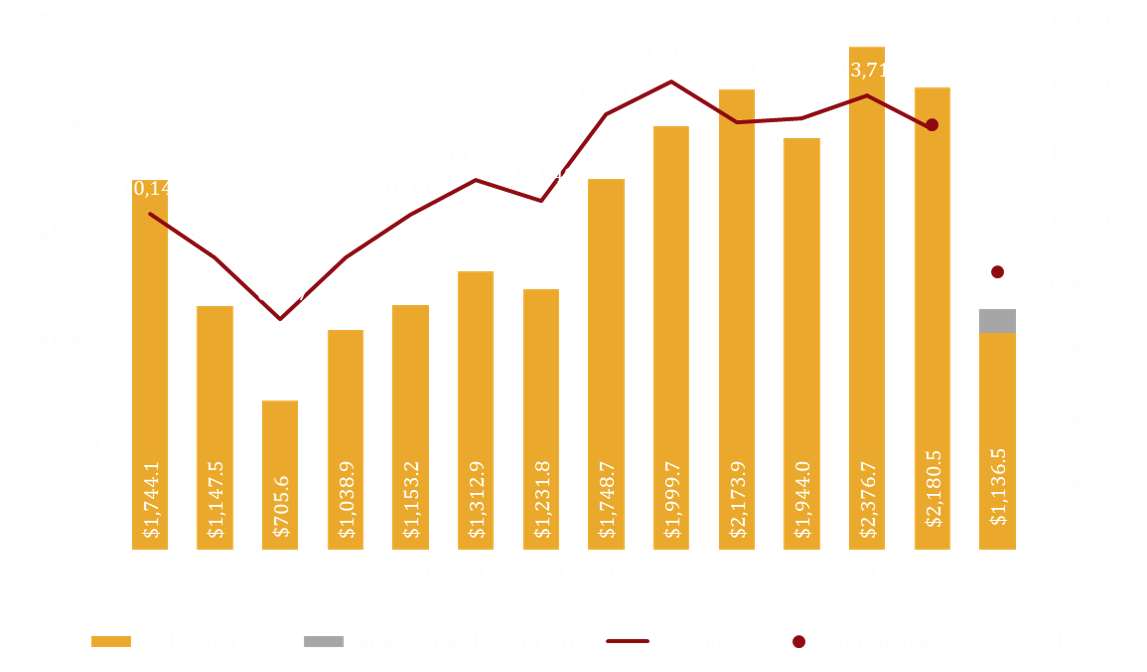 Even with the lower annual deal flow, multiples on completed transactions remain elevated in 2020. Median EV/EBITDA multiples are 10.5x year-to-date compared to 10.1x in 2019.
Add-on transactions continue to outpace standalone transactions in the third quarter, as private equity firms continue to deploy dry powder and build on existing platforms.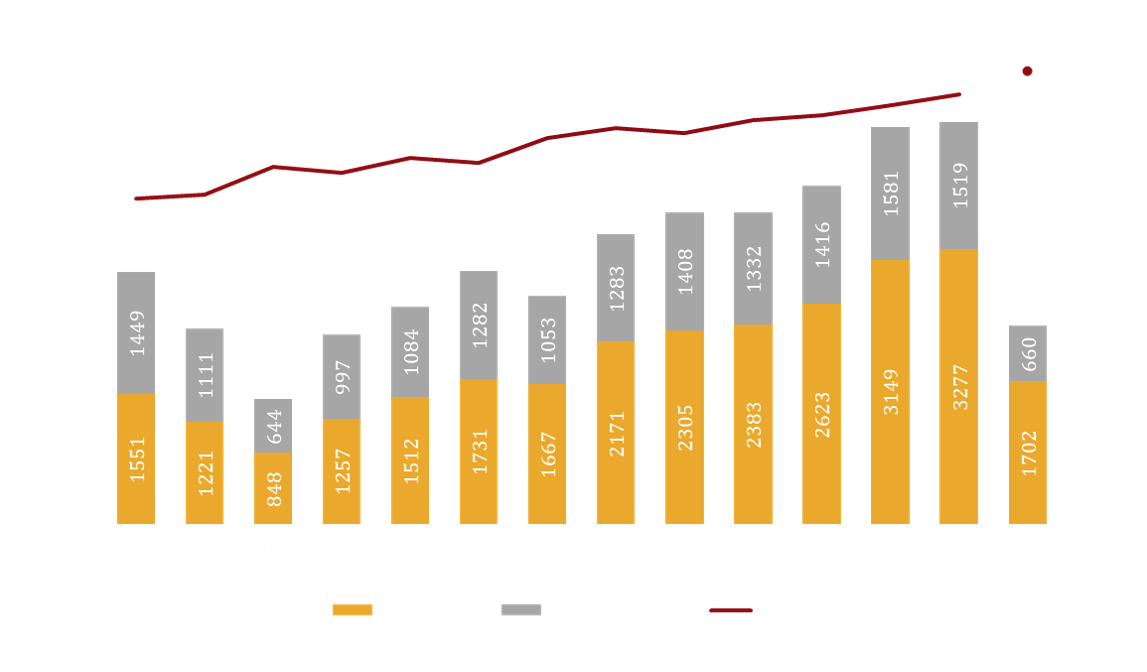 Healthcare M&A has continued to have a great year, now making up more than 21% of total transactions for the year. The almost complete elimination of elective procedures amid the pandemic has led companies to merge to survive.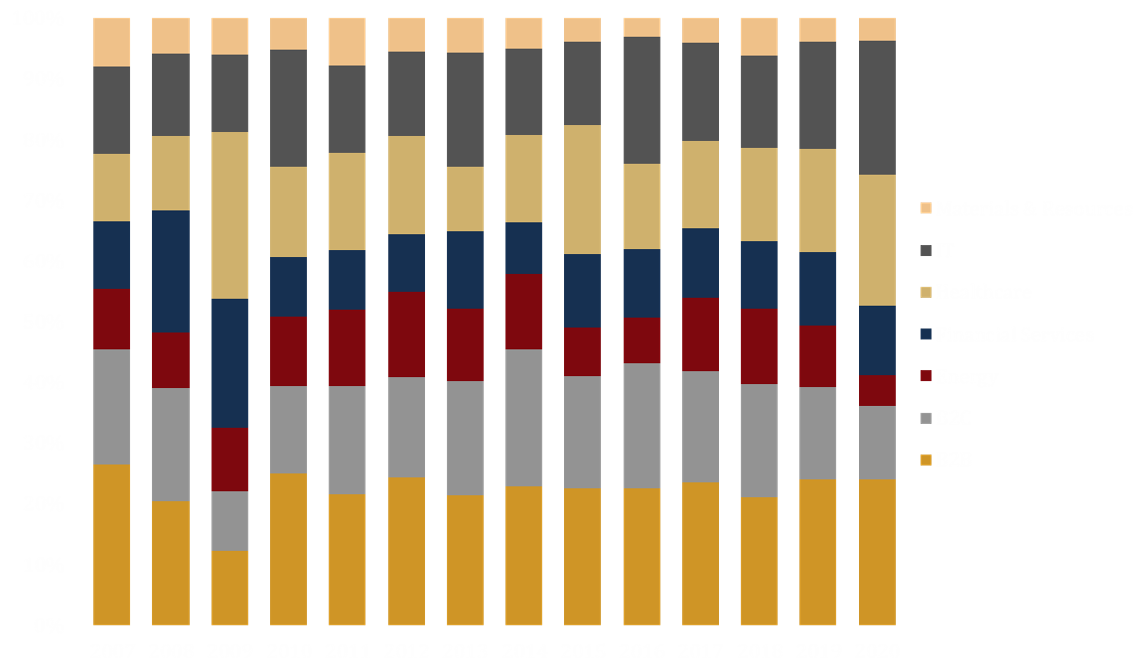 Realizing that the world won't be changing in the near future, buyers and sellers have begun to find creative ways to accomplish their objectives.
Source: Pitchbook
If you would like to discuss further M&A market with Colonnade, contact:
Tiffany Hu
Director of Business Development
312.870.6204