North America M&A activity remains robust. Over $600 billion transaction value in Q3 2019, which indicates 2019 is progressing toward another $2 trillion-plus year.
M&A Activity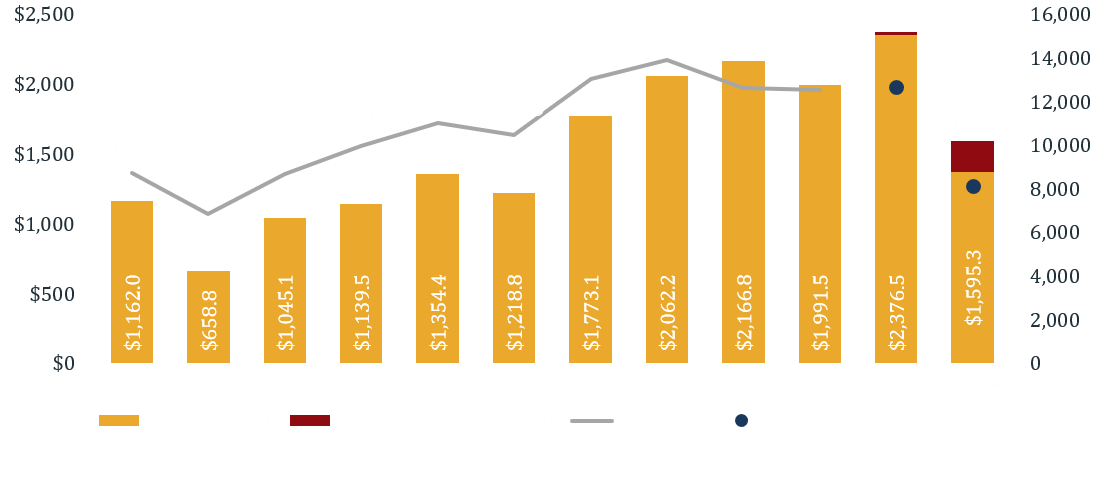 Transaction multiples continue to increase as competition for assets bid up prices. Median valuation multiples rose to the double-digits in 2019 to date. While these higher multiples raise the price paid in an acquisition, low financing rates allow for more expensive deals to have reasonable costs.
Median M&A EV/EBITDA multiples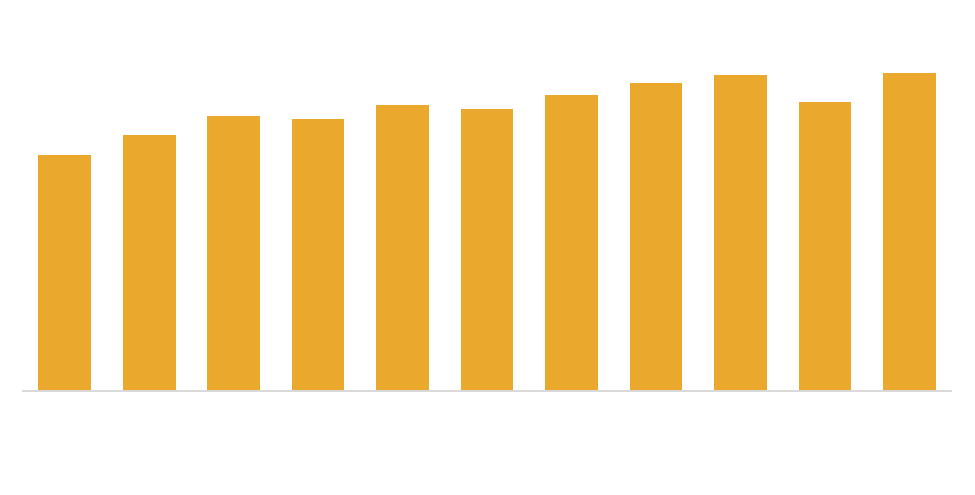 Transaction size has also been increasing, driven by the higher multiples and a group of big public companies and PE firms pursuing large M&A transactions. The median deal size has more than doubled in the past three years.
Median M&A Size ($M)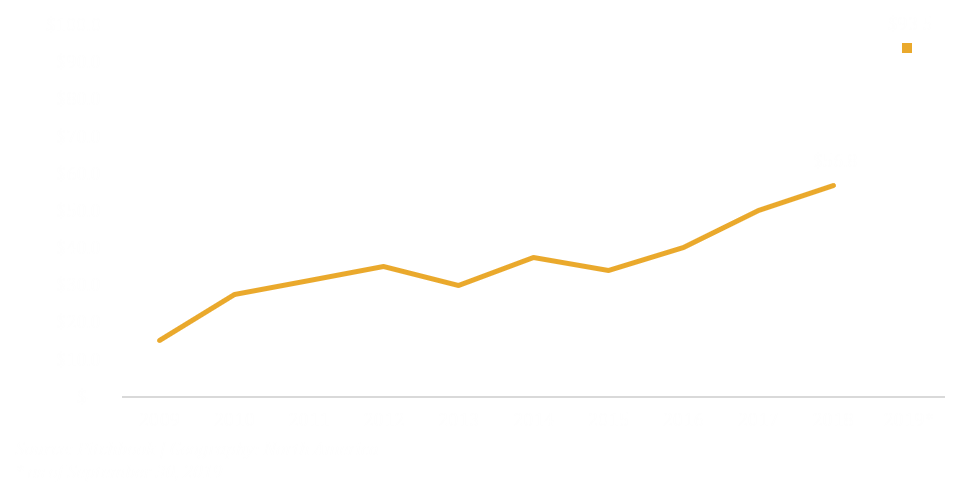 M&A activity with Chinese acquirers has been one of the areas impacted by the U.S. and China trade war. The deal value for North American target companies with Chinese acquirers is on pace to fall by over 90% since peaking in 2016.
M&A activity with Chinese acquirers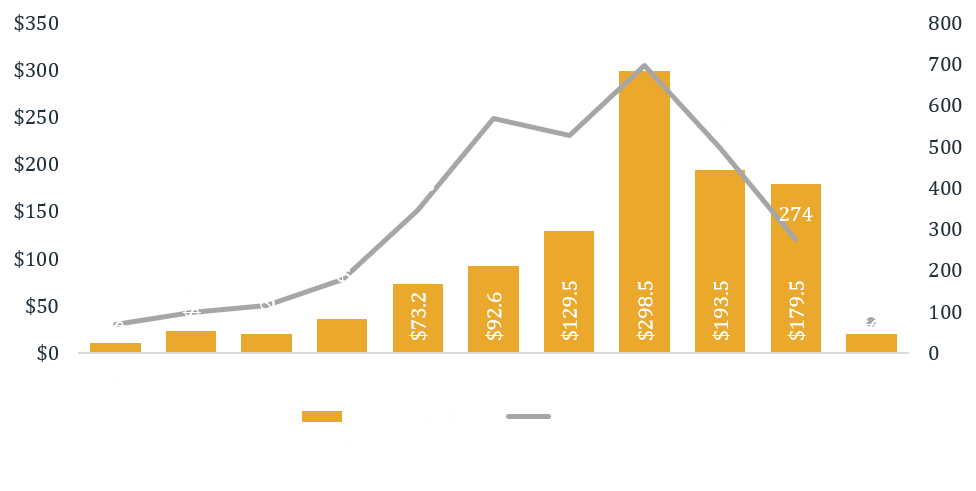 There is an enormous amount of dry powder sitting in private equity funds. Preqin estimated $2.5 trillion of private equity overhang, and they are raising more capital. In 2019, 3,750 funds are raising capital targeting $977 billion, up from $426 billion in 2018.
Private equity groups have a record level of dry powder
Source: Pitchbook and Preqin