M&A activity in North America has seen mixed results in response to the global pandemic. The number of deals improved 2.6 percent YoY, while the dollar value of deals is down 25.1 percent YoY.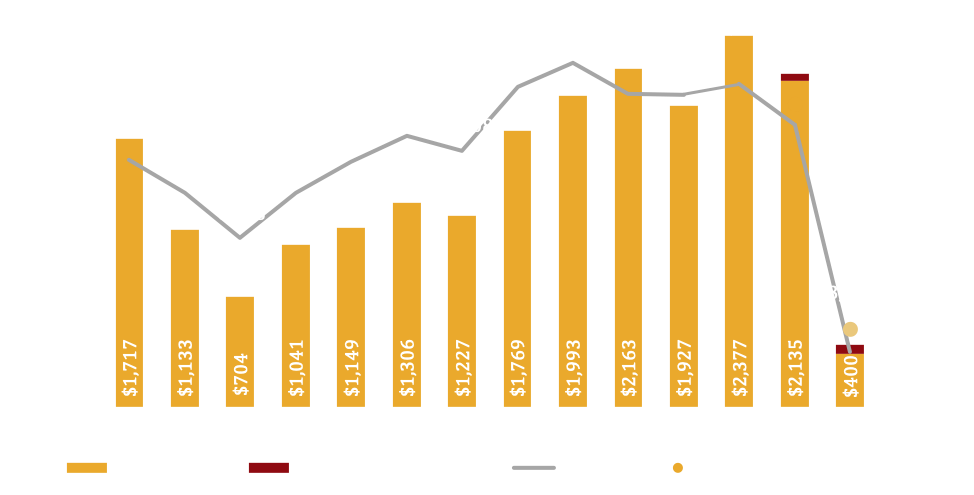 EBITDA multiples for M&A have fared better than companies in the S&P 500 in current market conditions, down 6.9 percent from last year. S&P 500 multiples were down 10.7 percent from their peak in 2019.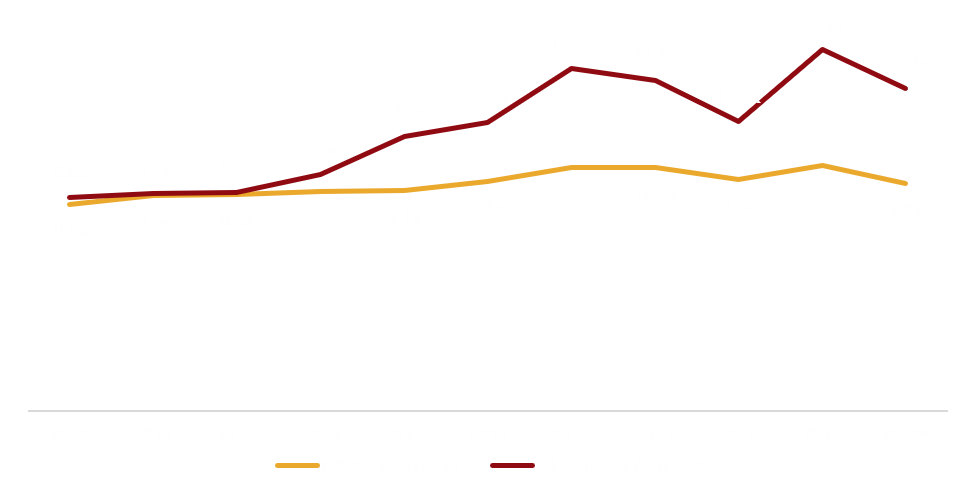 Platform buyouts have been impacted the most by the decline in deal activity, with deal size down 46.2 percent this year. Median deal size for platform buyouts grew 28.2 percent annually from 2015-2019 before peaking at $300 million. The median size for all other M&A types have improved in 2020.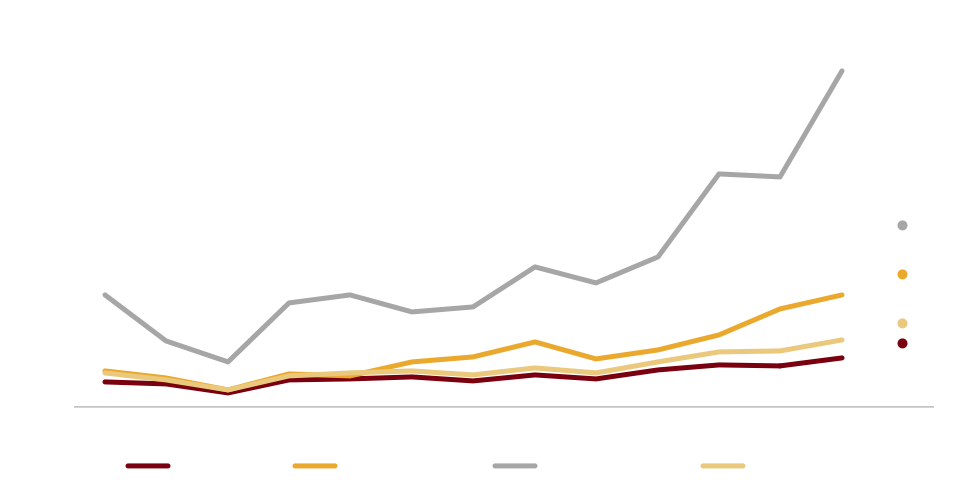 There was $133 billion in capital raised in Q1-2020, with over $1 trillion raised in the last 18 months. Private equity firms will likely remain apprehensive about acquiring companies due to current uncertainty, but fresh capital gives firms the opportunity to invest through the downturn.