by Tiffany Hu
Dealership consolidation has accelerated in 2019. In the first quarter of 2019, 54 dealership transactions were completed, representing a 38.5% increase over the first quarter of 2018. Domestic franchise dealership consolidation continues to increase while non-luxury foreign franchise, such as Hyundai, Kia, Mazda, Nissan and Volkswagen have declined. This heightened activity was primarily driven by private buyers, fueled by private equity, who acquired 95% of the franchises sold during this period. 1
Why does dealership consolidation matter to the auto F&I industry? Recall from Colonnade's latest whitepaper on the VSC industry, the most significant challenge to administrators and F&I agents is dealership M&A. It leads to fewer dealership owners, which decreases the universe of F&I relationships. In addition, the acquirer is likely to eliminate duplicative products, move the acquired dealerships to its existing administrator and F&I agency relationships, and potentially squeeze margins for the F&I provider.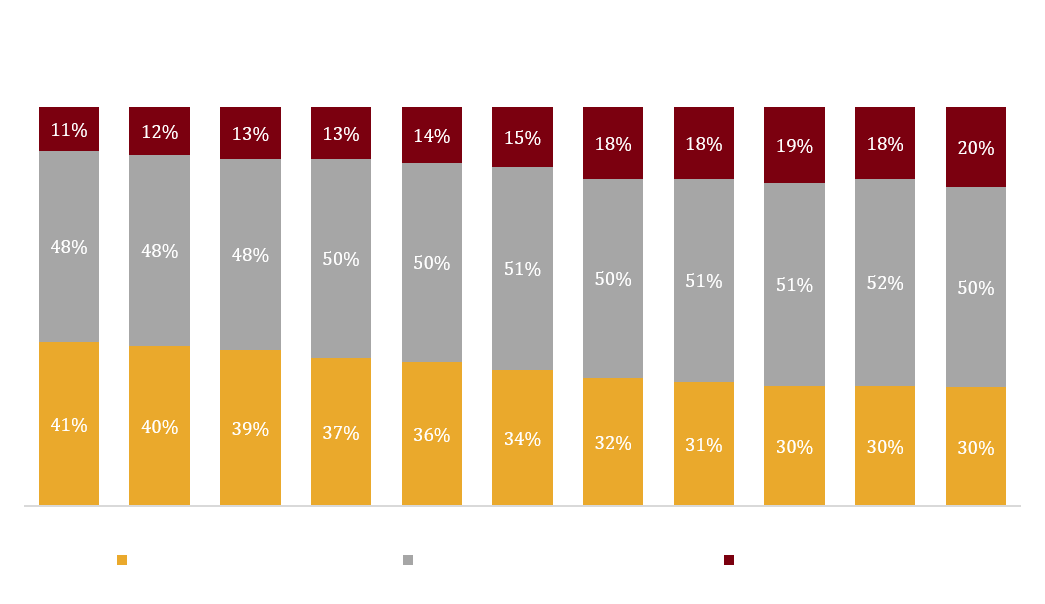 DEALERSHIP CONSOLIDATION (2008 – 1H 2018)2
The current rapid pace of dealership consolidation is a continuation of a trend that Colonnade has been observing. In 2018, transaction volume increased 20% over 2017. Additionally, 1,500 dealerships have been sold since 2012.
Kerrigan Advisors has predicted that at the current rate of dealership M&A, 2019 will be the sixth consecutive year of 200+ transactions.
1 Auto Remarketing citing Kerrigan Advisor's recently published Blue Sky Report
2 Source: NADA Data 2018